11. März 2017 um 20:55
#4270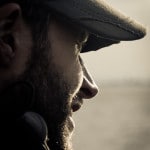 EagleEi
Keymaster
Hey Dave,
nice to here from you, but not that you having trouble….
Mhhh… All my EagleEi Gimbals was configured by just 2S -> 7,2V!
Why? … because the I2C Errors coming from the IMU while the Slipring.
Few month ago, I build my RunCam2 Gimbal firsttime with the NT-IMU Setup, meanwhile I can go with my direct 3S Setup – around 11V! without any trouble from the IMUs!
So, my suggsetion, if your setup is runing with more than 2S without IMU-Errors, try to use around 12V, so you can reduce the Motor-curent because the higher voltage, taht should reduce problems with the PIDs.
What kind of EagleEi Setup you have? … please send some pictures/videos, maybe that could help for finding the bugs.
all the best!
Benny