28. Dezember 2016 um 13:58
#3937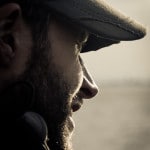 EagleEi
Keymaster
Hi John,
today I´m back from ChristmasFamilyTime, now we can do nice things again! 😉
Your buildung looks great till now, so the next steps are the bearing and the motors.
Here some pictures for the bearing and the axis:
all about the motors:
https://open-diy-projects.com/wp-content/uploads/2015/03/unbenannt-1-von-41.jpg
the glueing and wireing for the Runcam is same like the other 360 Gimbals:
Maybe for some german text you can use some dicct too?
English texts are always wellcome, maybe you can write some words while building too?
I´m sure you will build an great Gimbal!
Best regards
Benny